Veritas Health Economics Consulting provides a wide range of services to its clients in clinical, marketing, health economics, and outcomes research departments in the biotechnology, pharmaceutical, medical device, and diagnostic industries. Researching, quantifying, and effectively communicating the value of our clients' products is our core objective. Because we recognize that each of our clients faces different challenges, we tailor our strategies, tactics, and tools to meet your individual needs and do so with the highest degree of scientific rigor, customer service, and responsiveness.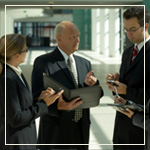 Developing a compelling value statement for a new product is crucial in today's health care environment. However, research budgets are constrained and finite. Therefore, it is essential to develop a strategic plan to assess what health economic questions need to be answered and the best tactical approaches for doing so. We have experience in developing pharmacoeconomic strategic plans by examining the marketplace, evaluating the gaps in the current understanding of a disease, determining the evidence a decision maker will consider important and persuasive, and proposing and prioritizing projects that will best meet our clients' and external stakeholders' needs.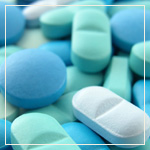 Quantifying the value of a new therapy, device, or imaging modality often requires the synthesis and aggregation of various types of data from numerous sources. Health economic models are often an appropriate tool for this type of research. Veritas Health Economics Consulting specializes in the development of a wide range of models—from sophisticated decision-analytic models to user-friendly economic models for internal decision making or external presentation. We always strive to develop models that are as transparent and rigorous as possible to maximize the credibility of the results and conclusions.
We tailor model development for each individual client's needs, the condition of interest, and the type of analyses required. We have extensive experience designing models to analyze cost-effectiveness, cost-utility, cost-of-illness, and budget impact as well as to evaluate pricing strategy and medical practice economics.
In addition to model development, we also can assist with the design of prospective health economic data collection for demonstrating the value of a new technology. Our philosophy is that efficient clinical economic study trial design needs to balance comprehensive data collection with a realistic and appropriate burden on investigators and site staff.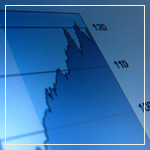 An investment in health economic research deserves timely and effective communication of the results, whether to internal development teams or to external stakeholders. Veritas Health Economics Consulting can develop tools to disseminate your health economic value messages, including AMCP or global value dossiers, literature reviews, or peer-reviewed abstracts and manuscripts.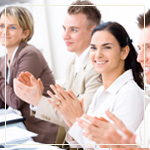 In addition to disseminating value messages and other key product-related attributes through written documents, communicating this information in face-to-face discussions with important stakeholders is invaluable. Payers, clinicians, and administrators may all be relevant audiences to target. Veritas Health Economics Consulting has experience presenting clinical and health economic data to these stakeholders in a variety of forums—from one-on-one discussions to group advisory panel meetings.